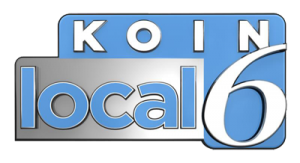 This story was published August 9th, 2013 on Koin. A link to the original article can be found here.
PORTLAND, Ore. (KOIN) – A 45-year-old man entered a not guilty plea Thursday to allegations that he stole and pawned his ex-wife's wedding ring and diamond necklace.
Brett Chauncey is charged with two counts of first-degree aggravated theft and one count each of first-degree theft and first-degree burglary, court records show.
According to a probable cause affidavit written by Multnomah County Deputy District Attorney Melissa Marrero, the victim reported her ring and diamond necklace missing from her North Portland home on July 13.
The ring was described as a princess cut wedding ring engraved with "Love Brett, 8/13/03," Marrero said. It was valued at $16,000, police said. The necklace was described as a pendant with a central diamond with several smaller diamonds on the outside. It was valued at $15,000, Marrero said.
On July 17, Portland police Officer Thanh Nguyen found a transaction in a regional pawn database that showed Chauncey had pawned a woman's wedding ring at the USA Pawn & Jewelry in Beaverton, Marrero said. The inscription matched the information the victim, Chauncey's ex-wife, had given to Portland police during the initial report.
Officer Nguyen was not able to find the necklace, but sent out a flier with a photo and description of the necklace. On July 30, the All That Glitters pawnshop notified the officer that they believed they had the necklace.
The necklace was taken to Pacific Gem Lab and the number on the diamond matched the number of the victim's diamond, court documents stated.
Police interviewed a man by the name of "Bobby Jones," who had sold the necklace to All That Glitters. Jones told police that he got the necklace from "Brett," and provided a phone number to the officer, which traced back to Chauncey. Jones told the officer that "Brett owned him money and told him to sell the necklace to get the money that was owned," documents read.
Chauncey was lodged into the Multnomah County Detention Center. He recently posted 10 percent of $100,000 bail and was released.
His next court hearing is scheduled for August 16 at the Justice Center.
– Brent Weisberg